Adaptive Truss Prototype Launch
---
The adaptive truss prototype developed by EngD Researcher Gennaro Senatore was officially launched last week, with UCL and Expedition Engineering staff and design engineers from across London walking the plank and testing out the new structure.
Words / Images : Department of Civil, Environmental & Geomatic Engineering, UCL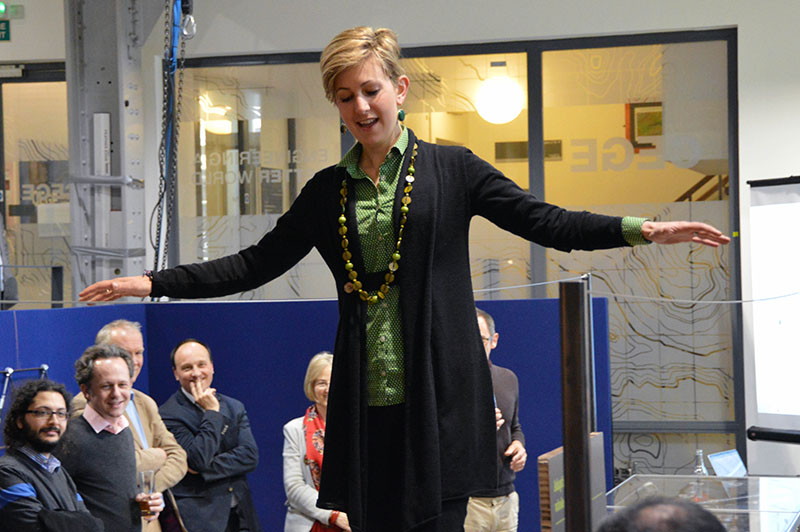 Developed by EngD Researcher Gennaro Senatore with Expedition Engineering as well as USAR and CEGE, the adaptive truss prototype launched last week at UCL in front of UCL and Expedition staff as well design engineers and architects from across London.
The prototype represents a new design methodology aimed at adaptive responsive building structures in a substantial shift from conventional methods. It aims to demonstrate that it is possible to save a lot of material in structures by optimal material distribution and controlling movement and deflection through strategically located sensors and actuators.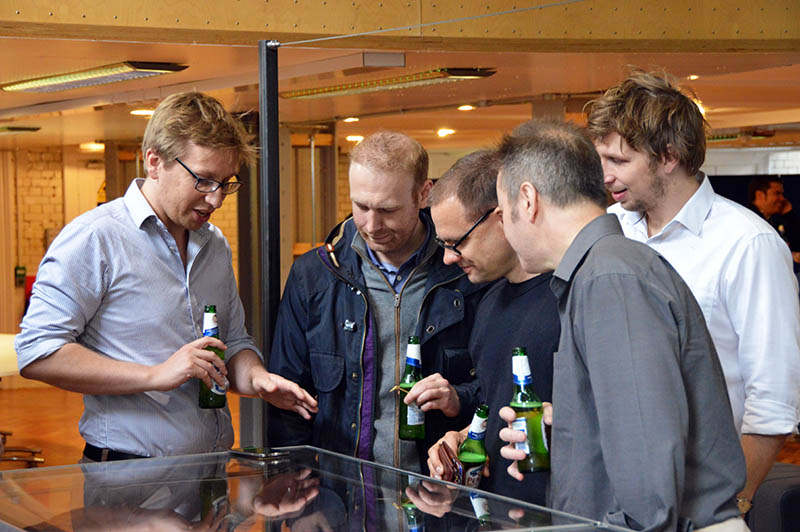 The research demonstrates that provided the actuators are only necessary for relatively rare loading events, such as a storm or an earthquake, the energy saved from reduced material use is much larger than that consumed by the actuators. The project team verified that the adaptive truss would use 80% fewer materials compared to a conventional structure and see a 76% lifetime energy saving.
After an introduction to the adaptive truss and its design methodology from Dr Philippe Duffour, Professor Chris Wise and Gennaro Senatore, the launch's attendees enjoyed walking the length of the fully-functional truss prototype and seeing the actuators in action first-hand.
Our thanks to all those who attended the launch, and to the project's collaborators and funders, including the Institution of Civil Engineers, The Institution of Structural Engineers, EPSRC and Expedition Engineering.
Read more about the development of the adaptive truss in past CEGE News articles: