Adaptive Structures exhibition, The Building Centre, London
---
Solo exhibition 02 August to 01 September 2016 at Building Centre, a well-known technology gallery situated in central London, UK. Thanks to Expedition Engineering, Thomas.Matthews and the department of Civil Environmental & Geomatic Engineering department of University College London for supporting this exhibition.
Cover Image : Closing event 1st September 2016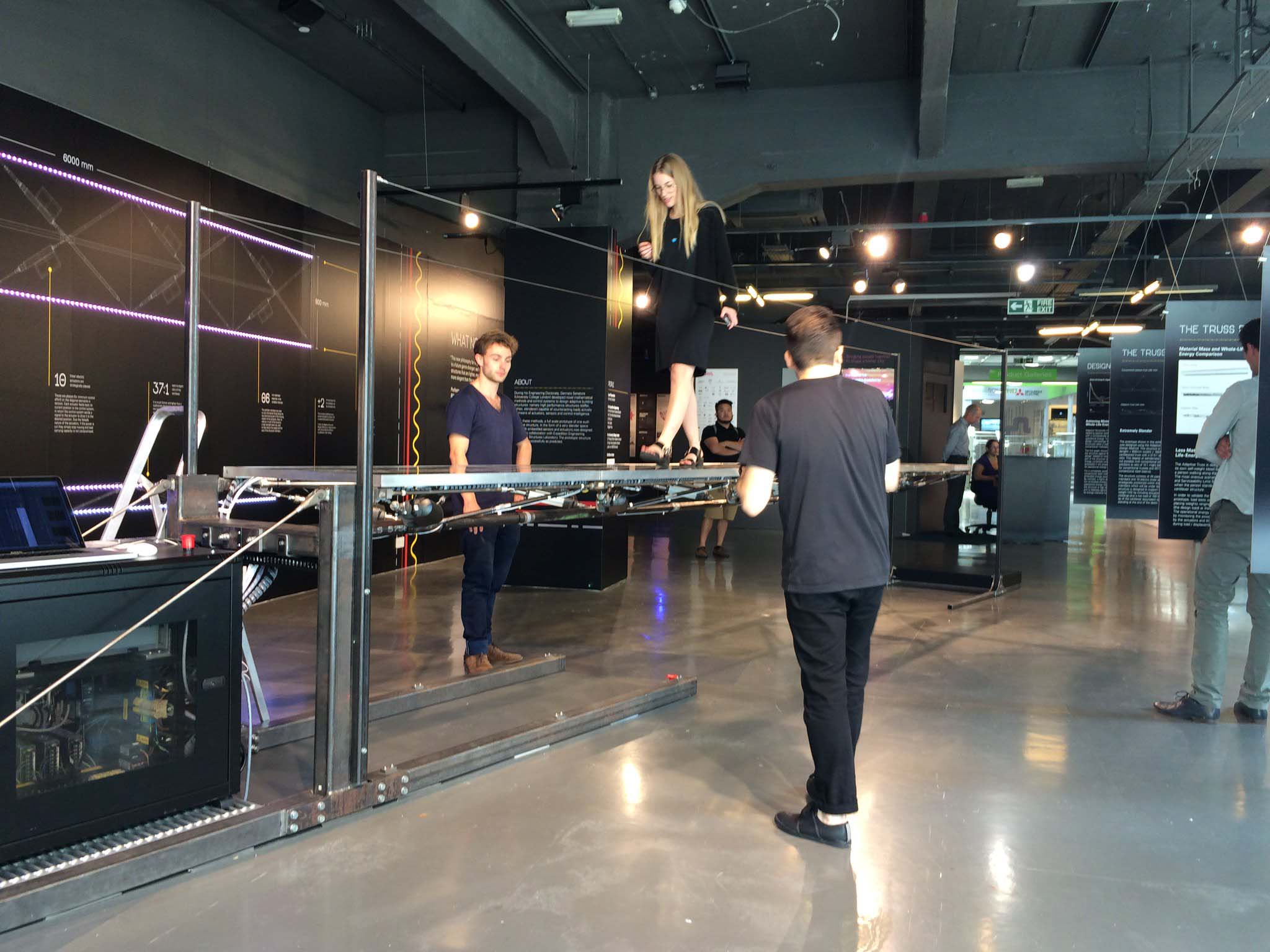 Public Demo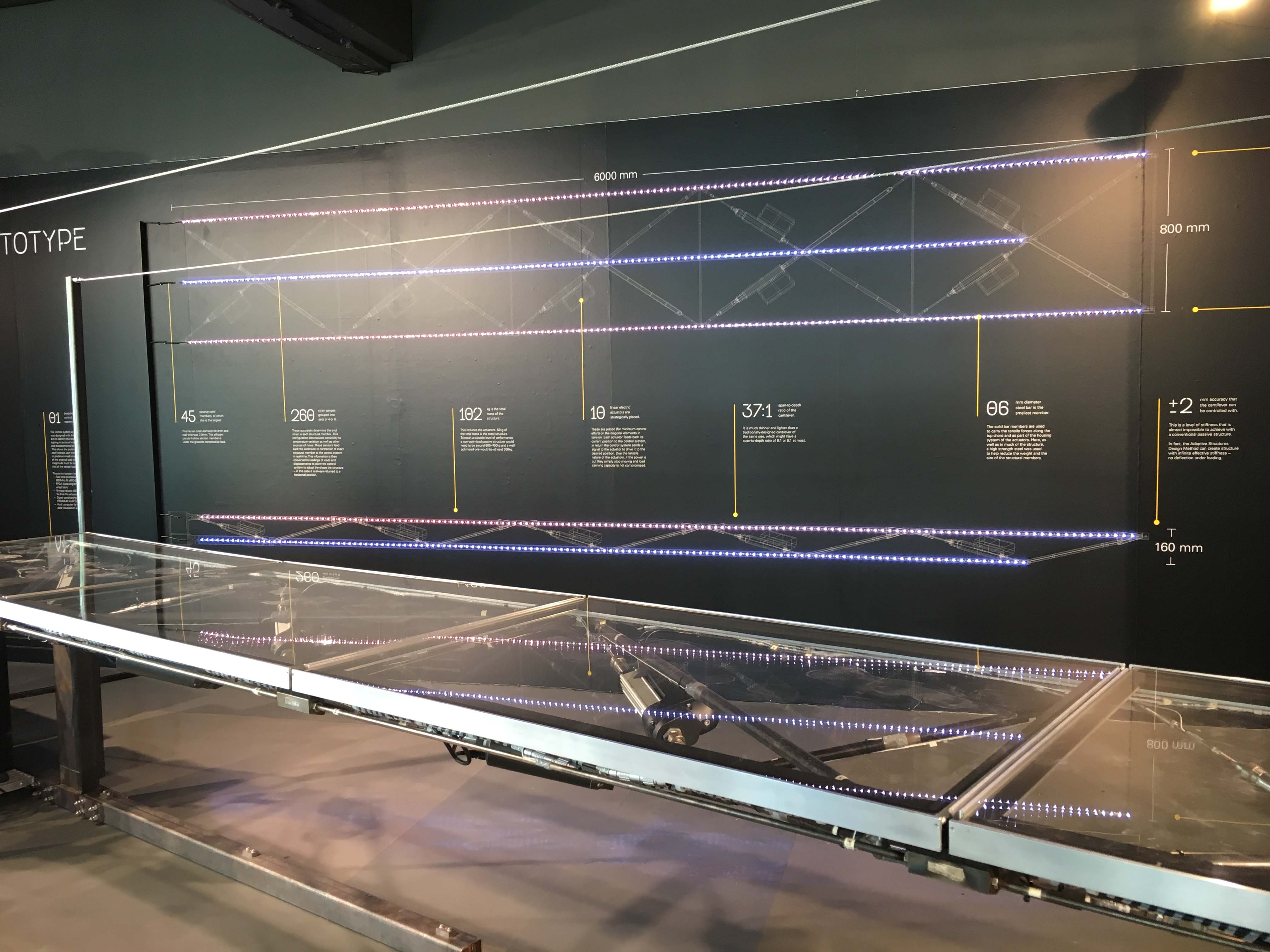 LED strips, real-time visual map of the forces experienced by the structure (red is tension, blue is compression)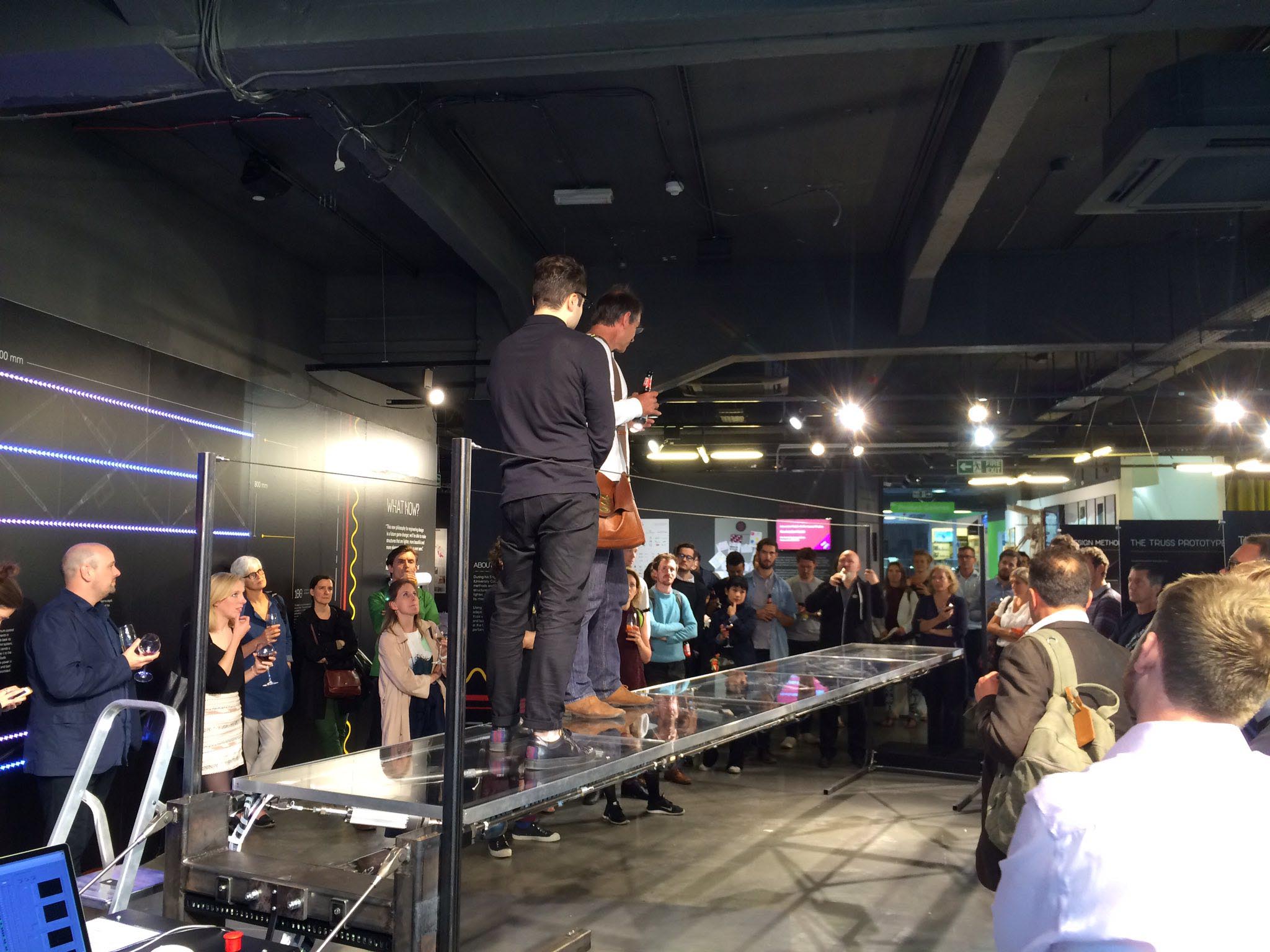 Prof. Chris Wise and I giving a demo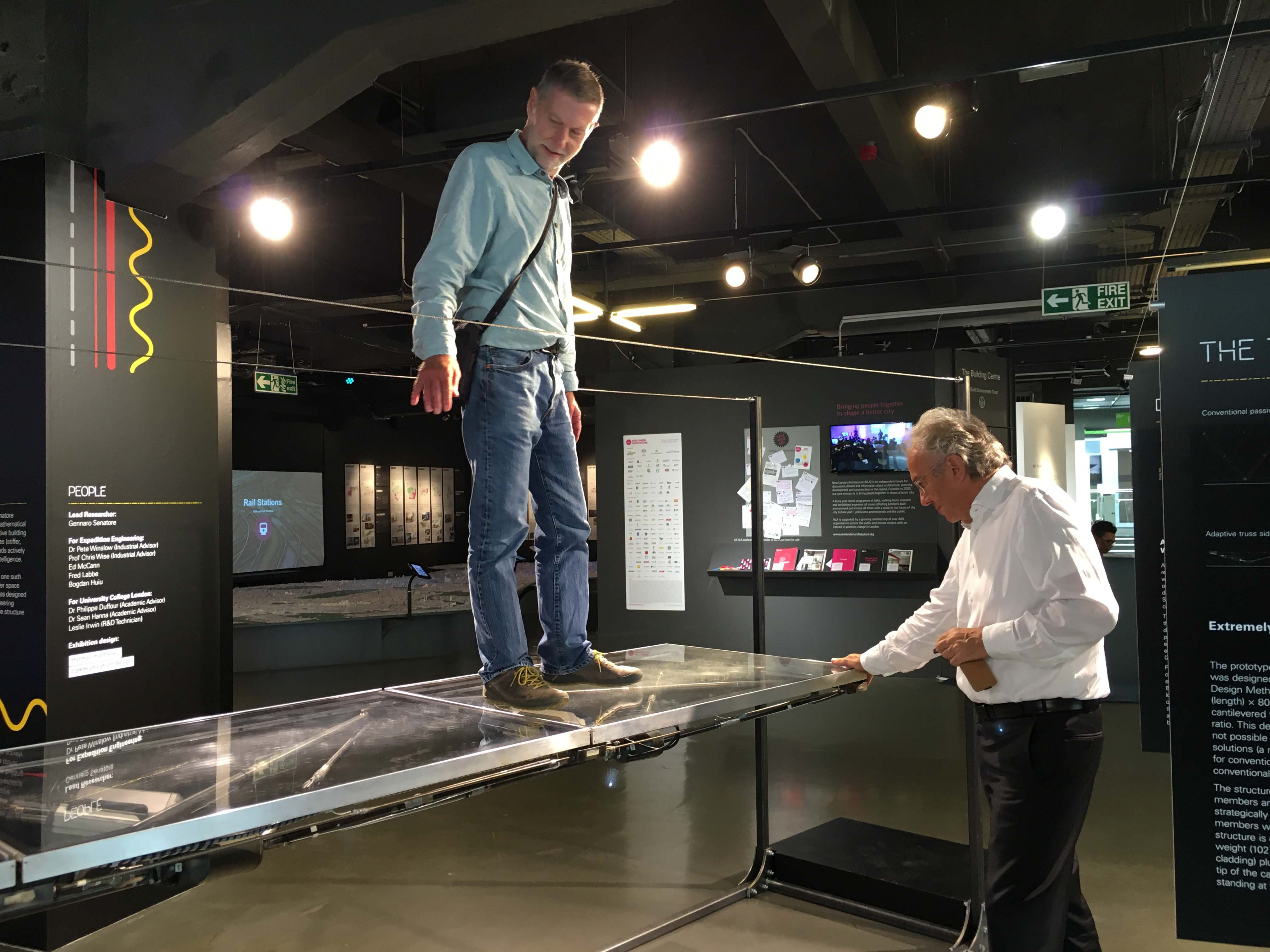 After my VIVA… Dr Chris J.K. Williams and Prof. Werner Sobek (VIVA examiners) playing with the Adaptive Truss Prototype!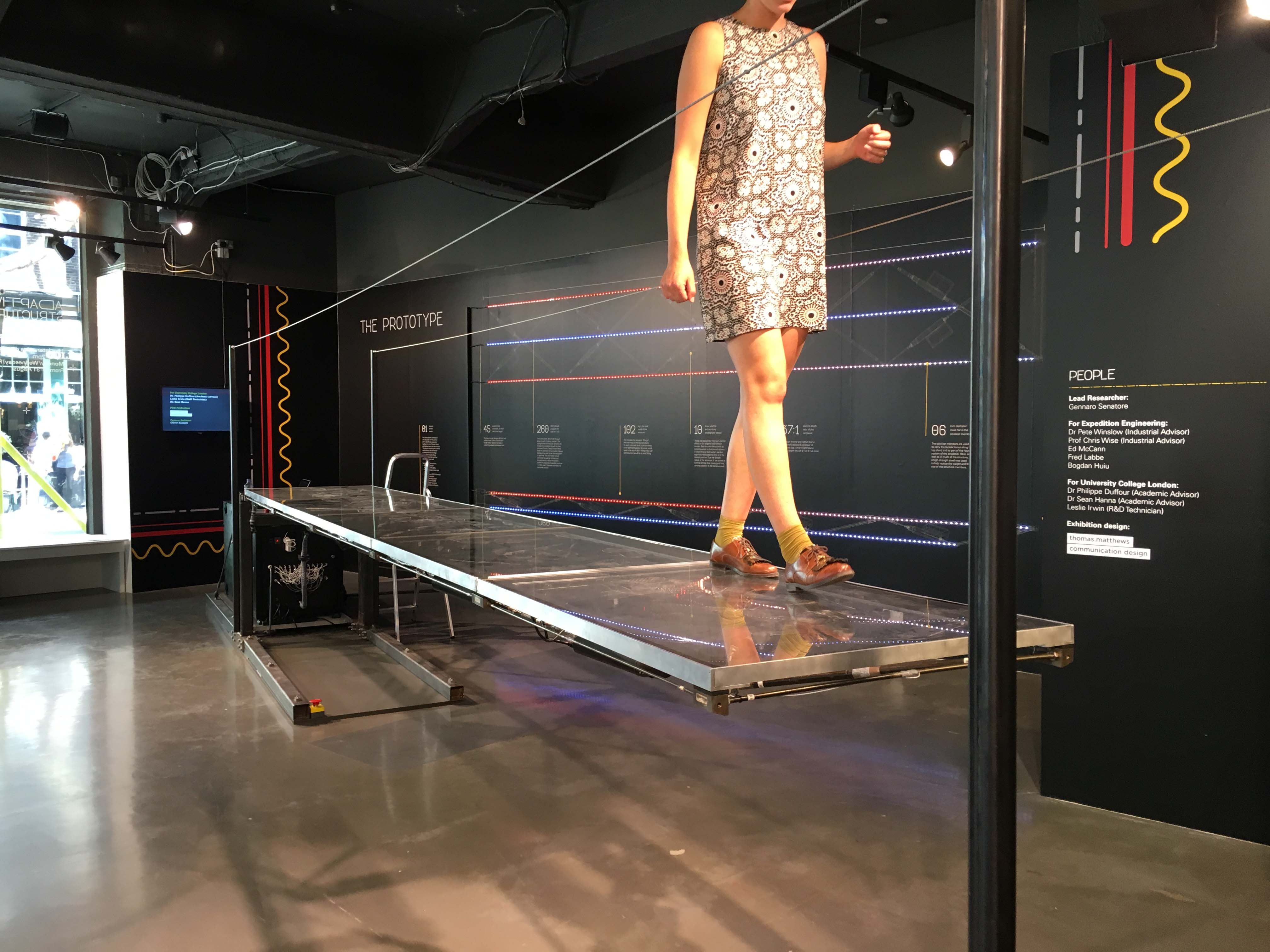 Public demo
Related Projects